API Placements Make News
Law firms and corporations frequently announce their hiring of API candidates. Further, our CEO, Beatrice T. O'Brien, has achieved global media attention for API's unrivaled capability to align ideal candidates that drive revenue with the right law firms and corporate in-house counsel positions at optimal remuneration.
Clark Hill Adds Intellectual Property Attorneys John Kim and Ralph Selitto
November 6, 2023
Clark Hill announced today that John Kim and Ralph Selitto have joined the firm's intellectual property team as Members. They join the firm's Scottsdale, Arizona office while maintaining a presence in the firm's other local office in Phoenix, as well as the firm's offices in New Jersey and New York.
Seeking a firm with a national reach, Kim and Selitto said Clark Hill was a great landing spot with its geographic footprint covering their former home turf of New Jersey and New York. Another attractive Clark Hill feature was the firm's industry-focused practice groups, with Kim and Selitto being aligned with the firm's automotive and manufacturing group based on their engineering degrees and previous work across multiple industries.
"We think Clark Hill's industry approach is a creative way to practice law, and we're excited to experience how that approach will benefit our clients," Selitto said.
Kim and Selitto have practiced law together for more than 30 years and offer clients a comprehensive IP practice, running the gamut from patent, trademark, and copyright transactional matters to a variety of litigation and quasi-litigation matters under the IP umbrella.
"Throughout our careers, our work has been pretty much evenly divided between IP prosecution and transactional matters, on the one hand, and litigation and quasi-litigation matters, on the other hand," Kim said. "While a good amount of our time is spent procuring domestic and foreign patent, trademark, and copyright rights for our clients, we also assist our clients in maintaining and enforcing those rights on a worldwide scale through multinational licensing and litigation endeavors."
"We're excited to have John and Ralph join our team and bolster our Scottsdale and other offices," said John Ermanni, Business Director of Clark Hill's intellectual property practice. "They help clients nationally in a wide variety of matters and will strengthen our services to our clients in the automotive and manufacturing industries."
Source: Clark Hill
---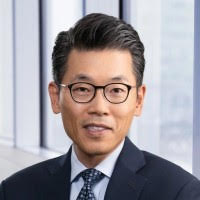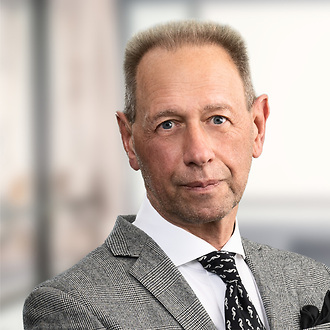 John K Kim
Ralph W Selitto
Group Move
Clark Hill
Lewis Roca
Group Move: "Beatrice, thank you for your guidance and support throughout the entire process of getting us to Clark Hill."
Source: Seyfarth
Seyfarth Lands New York Corporate Partner Paul Kruger
10/08/2019
Attorney:
Paul F. Kruger
Office:
New York
Key Addition Marks New Chapter in Growth of Firm's Corporate Department
NEW YORK -- (October 8, 2019) -- Seyfarth Shaw LLP announced today the arrival of partner Paul F. Kruger to the Corporate department in New York as global chair of the firm's Structured Finance group. Kruger joins from Katten Muchin Rosenman LLP, where he was a partner in its Structured Finance and Securitization group in New York.
For more than 25 years, Kruger's structured finance practice has focused on representing financial institutions, sovereign wealth funds, private equity investors, funds and corporations in a wide variety of financing transactions across the United States, Asia, Europe and the Middle East. Among many other transactions, Kruger has experience guiding private equity clients in the acquisition of corporate entities and assets, the financing of those acquisitions, and the structuring of joint ventures.
Kruger's arrival marks a significant step in Seyfarth's strategic plan to expand its Corporate presence in New York and nationally. His addition aligns with the firm's vision to grow its roster of skilled attorneys whose practices and client bases are able to leverage off of strengths of the firm throughout its platform. With over 100 lawyers, Seyfarth's Corporate department serves as an attractive platform, providing the world's top attorneys with access to global capital markets and new opportunities to serve clients operating in today's most demanding industries.
"Paul is a leading voice in the structured finance space and has earned a fantastic reputation across three continents for his successful guidance on some of the most complex transactions," said Steven Meier, chair of Seyfarth's Corporate department. "As we continue to enhance our corporate capabilities in New York and nationally, we are excited to see Paul's dynamic practice thrive on the firm's global platform."
Notably in the early 1990s, Kruger led the development of the securitization market in Asia, and has since guided more than 100 international transactions. His securitization experience encompasses multiple asset classes, including real estate, credit cards, auto loans, railcars, trade finance assets and receivables, infrastructure assets and nonperforming and performing loans, on both cash and synthetic bases.
"Our team is thrilled to welcome an elite talent like Paul. His multifaceted practice synergizes well with the firm's existing real estate, structured finance, tax, fund formation and corporate services," said John Napoli, co-managing partner of Seyfarth's New York office.
"Paul's arrival is a key element in the strategic expansion of our New York and national corporate practices. He's a remarkable lawyer and we're elated to call him a new Seyfarth colleague," said Lorie Almon, co-managing partner of Seyfarth's New York office.
Earlier in his career, Kruger was based at various times in New York, Abu Dhabi, Hong Kong and Tokyo. He is admitted to practice in New York, New Zealand, Hong Kong, and England and Wales. Kruger earned his LLB from the University of Auckland.
Placement by Beatrice T O'Brien of Attorney Placements International
---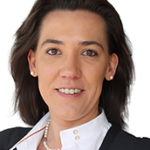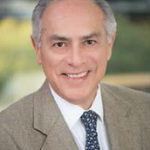 Mexico City, Mexico – Latin America Prominent Team of Transactional Lawyers Joins Baker & McKenzie in Mexico Group Placement by Beatrice O'Brien of Attorney Placements International LLC Baker & McKenzie Mexico welcomes a group of distinguished transactional lawyers in Mexico City to continue expanding its corporate, mergers and acquisitions, infrastructure and telecommunications practices. The team of lawyers is formed by Carlos Valencia, Miguel B. de Erice, Tatiana Escribano, Luis Alvarez, Javier Zenteno, Gabriel Salinas and Karina Duyich, who join the Firm's transactional groups and bring with them extensive knowledge and expertise in key areas including energy, mergers and acquisitions, telecommunications, infrastructure, and corporate matters. Carlos Valencia and Tatiana Escribano join Baker & McKenzie as partners in the corporate/mergers and acquisitions practice, while Miguel de Erice joins as partner in the real estate and infrastructure practice. "The integration of this team into Baker & McKenzie is part of our growth and development strategy, which we have been steadily driving in recent years, and responds to our commitment to offering value-added services to clients through highly qualified and experienced professionals in the practices the market demands," said Andres Ochoa- Bunsow, the Firm's national managing partner. "We are certain that the expertise of these new professionals will enrich our transactional practices significantly in these times when the country is undergoing historical transitions due to recent reforms." With more than 50 years of successful operations as the largest legal services firm in Mexico and over 300 professionals – including more than 100 transactional lawyers with this new integration – Baker & McKenzie is the only firm in the country with an integral, highly specialized professional team across a wide range of legal practices. About the Lawyers Carlos Valencia has over 35 years of experience in cross-border mergers and acquisitions, restructuring and reorganizations, and in public and private project financing. He has advised companies on regulatory matters, including antitrust, as well as in foreign investment projects that span technology, media, and telecommunications. Carlos has participated in four of the five most important cross-border restructuring processes since the enactment of the Insolvency Proceedings Law (Ley de Concursos Mercantiles). The international publication Chambers & Partners acknowledges Carlos in the Latin America and global editions for his vast experience and knowledge on the matters he has consulted, and as a great dealmaker. Latin Lawyer 250 and The Legal 500 Latin America have highlighted his great professionalism as well as the accomplishments of his Corporate/Mergers & Acquisitions practice. Miguel B. de Erice brings to the Firm more than 25 years of experience in infrastructure projects and privatization processes, including toll highways, cross-border bridges, railroads, airports, satellites, BRTs, ports, water treatment plants, independent power producers (IPP) and for the provision of services (PPS) projects, as well as related regulatory matters. He has advised the Mexican federal government and major international companies on infrastructure, energy, administrative law, communications, project finance and technology matters, including participation in legislation drafting groups. He is continually recognized by Chambers Latin America and Legal 500 for his expertise and excellent reputation in the practices he represents. Tatiana Escribano has advised foreign and domestic companies on negotiations and preparation of local and international agreements and contracts. She has represented major corporations in cross-border mergers and acquisitions, restructuring and reorganizations, and public and private project financing. In addition to her expertise in corporate topics, Tatiana has also participated in regulatory matters in connection with antitrust, foreign investment and telecommunications projects. She has been acknowledged by Chambers Latin America and Legal 500 Latin America in the Corporate/M&A practice for her impressive responsiveness, experience and commercial pragmatism.
---

Member of the Executive Committee Chairman, Latin America Regional Council
---
LATIN AMERICA Baker & McKenzie – Law Firm of the Year 2014 "Dear Beatrice, I am delighted to inform you that Baker & McKenzie Latin America was recently recognized as the recipient of the 2014 Latin America Law Firm of the Year Award by Chambers & Partners Latin America. This prestigious award was commemorated during the 2014 Latin America Awards ceremony in Miami, FL which was attended by our region's leadership committee. When presenting the award, the editor had this to say: "Baker & McKenzie has impressed us with its tremendous growth and development during the past year. It enjoys an excellent reputation in North, Central and South America, and clients praise its exceptional service and commercial awareness." As you may recall, last year Baker & McKenzie was selected as the first-ever recipient of the Regional Client Service Award by Chambers Latin America. As a client-driven firm, we hold these awards from Chambers in high regard as they reflect the views of our clients on the service we provide, and the value we add to their business. It is with this in mind that we would like to extend our deepest gratitude for your continued trust in Baker & McKenzie. We consider this award to be a shared milestone in both our region's history and our working relationship with you. I look forward to our continued work together and to the many achievements that lay ahead. Sincerely, Claudia Farkouh Prado
---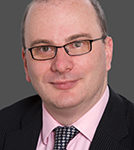 Paul, Hastings, Janofsky & Walker LLP, a leading international law firm, announced today that seven new partners are joining the London office, significantly strengthening the firms European practice and its capabilities to serve global clients. The new partners are Michelle Duncan, Justin Jowitt, Christian Parker, Charles Roberts, Karl Clowry, Conor Downey and Tom ORiordan. The team specializes in restructuring and insolvency, litigation, structured finance, investment funds, and real estate finance. All are currently partners with the London office of Cadwalader, Wickersham & Taft LLP.Growing our European practice is a key strategy for us. The arrival of this new team, who represent some of the leading lawyers in Europe, will significantly bolster our European capabilities, another critical step toward our goal of providing exemplary client service to our global clients, said Seth M. Zachary, Chairman of Paul Hastings. The new team's reputation for practice excellence and superior client service will perfectly complement our current offerings both in London and Europe. Conor Downey Mr. Downey focuses his practice on the financing and securitization of mortgage loans, and has a broad range of experience in the UK and throughout Europe. Placement by Beatrice O'Brien of Attorney Placements International to Paul Hastings LLP.
---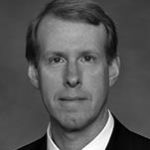 Seyfarth Shaw
Adds Team of Labor and Employment Attorneys to New York City Office
---
NEW YORK, USA USA Brian S. Cousin, Neil A. Capobianco & Jonathan E. Goldberg, Ronald B Weisenberg and Lauren Breitman Tanen Seyfarth Shaw Adds Team of Labor and Employment Attorneys to New York City Office Brian S. Cousin, Neil A. Capobianco and Jonathan E. Goldberg Join Firm Partnership; Of Counsel and Associate also Join Firm New York, NY — Seyfarth Shaw LLP, one of America's leading full-service law firms, today announced that a team of employment law attorneys and litigators headed by Brian S. Cousin joined the firm's New York office. In addition to Cousin, the team includes partners Jonathan E. Goldberg and Neil A. Capobianco. Cousin had been a shareholder at Greenberg Traurig where Goldberg and Capobianco were of counsel. Ronald B. Weisenberg and Lauren Breitman Tanen also join Seyfarth Shaw; Weisenberg as of counsel and Tanen as associate. Previously, they were both associates at Greenberg Traurig. All five follow the earlier addition of former Greenberg Traurig shareholder Richard Scharlat who joined Seyfarth Shaw's Labor and Employment Department as a partner in the New York office in January. "Brian and his team are adroit litigators and they provide their clients with strategic, insightful counsel across the full spectrum of employment law matters," said J. Stephen Poor, Chair and Managing Partner of Seyfarth Shaw. "Their skills complement the strengths of our Labor and Employment Department nationally, and they deepen our team of talented labor and employment attorneys already in place in our New York office." Cousin is an experienced employment litigator with particular strengths in ERISA, restrictive covenant, trade secret, and discrimination litigation. He also has extensive experience advising U.S. and multi-national companies and executives in all aspects of employment law. In addition, Cousin and the team are experienced in representing businesses in many different industries including technology, health and fitness, retail, hospitality, wine and spirits, pharmaceutical, real estate, insurance, and financial services. Prior to joining Seyfarth Shaw, Cousin served as Leader of his former firm's New York and New Jersey Employment Litigation Practice and Leader of that firm's National ERISA Litigation Practice and National Executive Contract Group. At Seyfarth Shaw, Cousin will be the Co-Chair of the firm's National ERISA Litigation Practice and a member of the firm's Labor and Employment Steering Committee. Cousin is also expected to be a leader in the firm's Litigation and Labor and Employment practices in New York. The firm is already Chambers' rated in both ERISA and Employment Litigation, with practitioners across the country, and Cousin and his group add significant depth to the existing team. "I know I speak for all of us when I say we're thrilled to join Seyfarth Shaw's stellar team of labor and employment legal practitioners," said Cousin. "Our practice at Seyfarth Shaw will be enriched by the unsurpassed knowledge-base of our colleagues in New York and throughout the firm." Capobianco specializes in ERISA and wage and hour class action litigation and has represented and advised management in all aspects of labor, employment and employee benefits law. He has also successfully defended his clients from employment-related claims, as well as enforcing and defending restrictive covenants, among other accomplishments. He has spearheaded anti-harassment training for employees of clients and has represented employers before the EEOC, state and local human rights agencies, the unemployment division, and the federal and state departments of labor. Goldberg's practice focuses primarily on employment litigation, complex commercial litigation, and ERISA litigation, and he has successfully litigated in federal and state courts throughout the country. "Brian, Jonathan, Neil, Ron, and Lauren are experienced attorneys whose work and counsel strengthen the growing bench of labor and employment attorneys who have joined the New York office over the past few years," said Lorie E. Almon, Co-Managing Partner of Seyfarth Shaw's New York office and Vice Chair of the firm's national Wage Seyfarth Shaw Adds Team of Labor and Employment Attorneys to New York City Office and Hour Litigation Practice Group. "We look forward to integrating Brian and his team with our exceptional pool of labor and employment attorneys to build upon our group's ongoing success." Seyfarth Shaw's Labor and Employment Department consists of roughly 350 employment attorneys nationally at all levels of experience, allowing seamless representation of the firm's clients across jurisdictions. In New York, with the addition of Cousin and the team, the Firm now has over forty labor and employment lawyers. The firm's labor and employment lawyers are organized to leverage their knowledge of specific industry experience and key workplace subspecialties such as: Affirmative Action/Diversity, Business Immigration, California Labor Code Litigation, Complex Discrimination Litigation, ERISA/Employee Benefits Litigation, Employment Law Training, International Labor and Employment, Single-Plaintiff Litigation, Wage and Hour Litigation, and Workplace Counseling and Compliance Solutions. "Brian's strength in ERISA litigation, along with his team's accomplishments in restrictive covenant and trade secret litigation, create a terrific convergence nationally with our Employee Benefits and Litigation Departments," said Jeremy P. Sherman, Chair of the firm's national Labor and Employment Department. "Brian is an elite and extremely versatile complex litigator, which is a hallmark of Seyfarth Shaw's Labor and Employment practice. I am delighted to welcome the entire group to the firm." Cousin received his B.A. from Columbia College and earned his J.D. from Rutgers School of Law Newark where he served as an Editor of the Rutgers Law Review. He is admitted to the state bars of New York and New Jersey, and he is admitted to practice before several U.S. District Courts, as well as the U.S. Court of Appeals for both the Second and Third Circuits. He is also a Member of the New York State Bar Association's International Employment Law Committee and a Member of the American Bar Association's Litigation and Employment Law Sections. Capobianco is an alumnus of the University of Wisconsin,Madison, where he received his B.A. He earned his J.D. (magna cum laude) at New York Law School where he served as Editor of the New York Law School Law Review. Capobianco is admitted to the state bars of New York and New Jersey, and he is admitted to several U.S. District Courts, the U.S. Court of Appeals for the Second Circuit and the Supreme Court of the United States. He is a Member of the New York Bar Association's Labor and Employment Law Section. Goldberg graduated with his B.A. (with honors) from Swarthmore College, and he earned his J.D. (summa cum laude) at American University Washington College of Law where he was Senior Articles Editor of the American University Law Review. He is admitted to the state bars of New York and New Jersey, as well as several U. S. District Courts and the Second and Third Circuits of the U.S. Court of Appeals. He is a Member of the American Bar Association and the Association of the Bar of the City of New York. He is a Member of the Board of Directors of the America-Israel Cultural Foundation. Weisenberg received his B.S. from Cornell University and earned his J.D. at Fordham University School of Law. He is admitted to practice law in New York, New Jersey, the U.S. District Court for the District of New Jersey, and the U.S. District Court for the Southern District of New York. Tanen has a B.A. from Colgate University and earned her J.D. at Brooklyn Law School. She is admitted to practice law in New York and the U.S. District Court for the Eastern and Southern Districts of New York. She is also a Member of the American Bar Association's Labor and Employment Law Committee and a Member of the New York State Bar Association's Labor and Employment Law Section. Placement by Beatrice O'Brien of Attorney Placements International LLC of the entire practice group to Seyfarth Shaw www.seyfarth.com